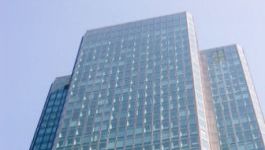 Air France: repays convertible bonds early.
(CercleFinance.com) - Air France-KLM has announced that, following its decision published on 16 October to proceed with the early redemption of "OCEANE" convertible bonds maturing on 15 February 2023, almost all the holders have requested the conversion of their bonds into shares.


Conversion requests have been made for 53,359,937 OCEANE bonds, or 99.96% of the number of OCEANEs in circulation as of 16 October, giving right to the award of the same number of ordinary shares of a nominal value of one euro each.

The airline said that this deal enables Air France-KLM to continue to improve its financial structure by continuing to reduce its debt and improve its equity capital.


Copyright (c) 2017 CercleFinance.com. All rights reserved.