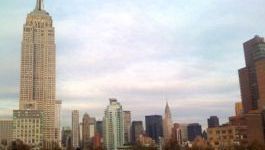 Nokia: to roll out 5G network for T-Mobile in the US
(CercleFinance.com) - T-Mobile will roll out a nationwide 5G multi-band network in the United States using Nokia's equipment, the Finnish company said on Wednesday.


The company said it would begin building the network in the second quarter of 2018, completing the deployment in 2020.

Nokia will also further advance T-Mobile's existing 4G LTE network, providing advanced radio access network (RAN) support for 4G and 5G subscribers, it said.

Copyright (c) 2018 CercleFinance.com. All rights reserved.