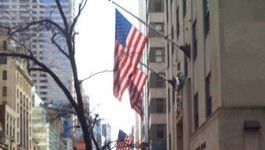 Nokia: unveils next-generation anti-malware software.
(CercleFinance.com) - Finnish telecoms gear maker Nokia unveiled on Monday next-generation security software which uses automation and analytics to help its clients to detect ransomware and malware.


The Nokia NetGuard Security Management Center enables service providers to monitor, configure and control multi-vendor security systems deployed across their networks.

On the broader front, the Nokia Security Management Center consolidates data and extracts insights from several intelligence sources, aggregating data from mobile and fixed networks worldwide.

The latest version of the software is expected to be available in the first quarter of 2018.

Copyright (c) 2017 CercleFinance.com. All rights reserved.