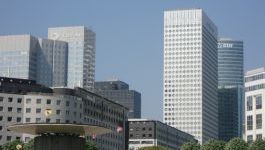 Grifols: net profit rises at main bioscience division.
(CercleFinance.com) - Spanish healthcare firm Grifols posted a 6.
3% rise in Q3 net profit, with its main bioscience division being the main growth driver.

Net profit at Grifols, which makes blood plasma products, reached 432 million euros, while the Barcelona-based company's sales rose 10% to 3.25 billion euros, driven by strength at its bioscience unit.

The bioscience division is dedicated to hemotherapy, i.e. the treatment of medical conditions using blood or blood components.

The company's class B shares listed on the Spanish Stock Exchange were down 4.4% at 19.1 euros after the report.



Copyright (c) 2017 CercleFinance.com. All rights reserved.