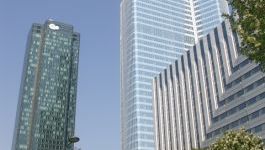 Almirall: agreement to develop skin condition treatment.
(CercleFinance.com) - Spain's Almirall has signed an agreement with US-based Athenex to further develop a treatment for actinic keratosis and other skin conditions.


Under the terms of the deal, Athenex will grant Almirall an exclusive license to research, develop and market KX2-391 in the US and European countries, including Russia.

KX2-391 is currently in Phase III development for the treatment of actinic keratosis, a common skin condition that is induced through ultra-violet light damage, resulting in patches of thick, scaly, or crusty skin.

The condition affects over 55 million Americans.

Athenex is dedicated to the development of oncology-focused products.

Copyright (c) 2017 CercleFinance.com. All rights reserved.