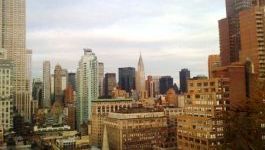 Inditex: removed from SocGen's list; shares lose ground.
(CercleFinance.com) - Société Générale has removed Inditex from its European Premium List in order to reduce exposure to peripheral markets, the French bank said on Wednesday.


To protect its conviction buy list from political headwinds, such as Catalonia, SocGen now has zero exposure to peripheral markets after removing Inditex.

Shares of the Spanish clothing company, which were broadly unchanged last year, were down 0.2% at 28.8 euros in afternoon trading on Wednesday, while Madrid's IBEX 35 was up 0.2%.

Copyright (c) 2018 CercleFinance.com. All rights reserved.