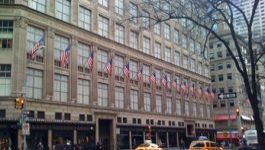 Siemens Gamesa: green guarantee lines piling up
(CercleFinance.com) - Siemens Gamesa has accumulated 1.
72 billion euros in green guarantee lines in less than a year, the Spanish-based wind turbine maker said on Friday.

The manufacturer said it has recently extended a guarantee line from Danske Bank to 150 million euros from an initial 100 million euros, with the inclusion of sustainable development goals.

Siemens Gamesa has signed and also included similar conditions for a new 140 million euros guarantee line from Japan's Mizuho, it said.

Copyright (c) 2020 CercleFinance.com. All rights reserved.