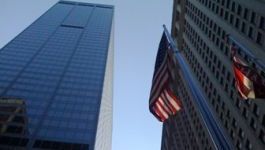 Novo Nordisk: growth hormone shows comparable efficacy
(CercleFinance.com) - Novo Nordisk said that a phase 2 trial has showed that its experimental drug to treat children with growth hormone deficiency was as safe and effective as its currently available treatment.


The novel growth hormone derivative - which is being developed as a once-weekly treatment option - demonstrated comparable efficacy, safety and tolerability to once-daily injections of Novo's Norditropin after one year, with improved efficacy seen at the highest dose.

The 1-year results found that mean standard deviation annualised height velocity was statistically significantly higher with somapacitan compared to daily somatropin.

Copyright (c) 2019 CercleFinance.com. All rights reserved.