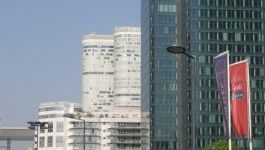 Novo Nordisk: EU approves new type 2 diabetes treatment
(CercleFinance.com) - The European Commission has approved Novo Nordisk's Ozempic for the treatment of adults with type 2 diabetes, the Danish firm said on Friday.


The marketing authorisation for the new once-weekly analogue of human glucagon-like peptide-1 applies to all 28 European Union member states, the drugmaker added.

"We believe it has the potential to set a new standard for the treatment of type 2 diabetes," said Mads Krogsgaard Thomsen, Novo's chief science officer.

The drug had already been approved by the US FDA in December 2017.

Copyright (c) 2018 CercleFinance.com. All rights reserved.