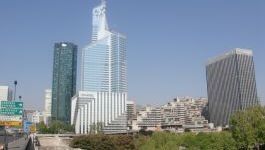 Novo Nordisk: positive trial results presented in Abu Dhabi.
(CercleFinance.com) - Data presented today at the International Diabetes Federation Annual Congress in Abu Dhabi has showed that Novo Nordisk's Tresiba reduces hypoglycaemia, regardless of blood sugar levels.


The Danish drugmaker said people with either type-1 or type-2 diabetes treated with Tresiba had fewer episodes of low blood sugar in a 28-week trial involving 263 adults in five countries with large Muslim populations.

Novo Nordisk also said that its Ryzodeg has significantly reduced the risk of hypoglycaemia in people with type-2 diabetes who fast during Ramadan.

The combination reduced the overall rate of low blood sugar including severe episodes by 62% and the rate of nocturnal hypoglycaemia by 74% versus biphasic insulin aspart 30.

The trial results were also presented at the International Diabetes Federation Congress 2017 today.


Copyright (c) 2017 CercleFinance.com. All rights reserved.