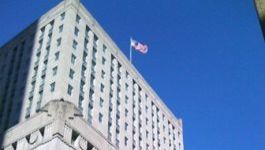 Novo Nordisk: Ozempic approved in the US; shares rise.
(CercleFinance.com) - Novo Nordisk said it has received marketing clearance from the US Food and Drug Administration for Ozempic as an adjunct to diet and exercise to improve glycaemic control in adults with type-2 diabetes mellitus, sending its shares up more than 4%.


The company said Ozempic has been approved for use in two therapeutic dosages, 0.5 mg and 1 mg, and will be launched in the Ozempic pen, the latest generation of its prefilled devices.

In a reaction note sent to clients, UBS analysts point out that there will only be a black box warning for risk of Thyroid C-cell tumours, and a contraindication in patients with a family history of medullary thyroid carcinoma or multiple endocrine neoplasia.

"Overall, this is almost perfect shy of having more explicit data on the cardiovascular benefit," UBS said.

A broader phase 3a program involves people with type-2 diabetes having high cardiovascular risk profiles.

Novo Nordisk's shares, which have risen by almost 30% so far this year, were up 4.5% at 332.3 Danish kronor.

Copyright (c) 2017 CercleFinance.com. All rights reserved.