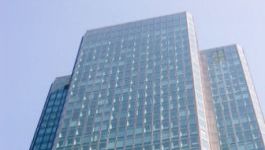 Novo Nordisk: shares broadly unchanged on investor day.
(CercleFinance.com) - Shares in Novo Nordisk were broadly unchanged at 326.
3 Danish kronor as investors did not react much to the group's investor day on Thursday, at which the company did not say much.

Novo Nordisk is hosting a capital markets day in the suburbs of Copenhague today, where the company will provide updates on its R&D and commercial strategy, as well as current market dynamics.

In a prepared statement, the drugmaker said that it aims to further expand its leadership in the diabetes and obesity care markets by discovering and marketing improved insulin and GLP-1 analogues, as well as completely new classes of biologics.

The group also said that it aims to return to growth in the biopharmaceuticals business, which mainly focuses on blood products.

Copyright (c) 2017 CercleFinance.com. All rights reserved.