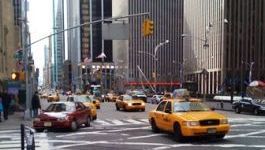 Novo Nordisk: semaglutide strongly endorsed by FDA panel.
(CercleFinance.com) - Novo Nordisk shares are up on Thursday, a day after its new drug to treat type-2 diabetes received a strong backing from a US advisory panel.


The Endocrinologic and Metabolic Drugs Advisory Committee (EMDAC) of the FDA has voted 16-0 in favour of the approval of once-weekly semaglutide to improve glycaemic control in adults with type-2 diabetes, the Danish drugmaker said.

The FDA will still have to complete its review of semaglutide before full market approval.

Shares in Novo Nordisk were up 0.6 percent at 319.6 Danish kronor, slightly outperforming Copenhagen's main index, the OMXC20.

Copyright (c) 2017 CercleFinance.com. All rights reserved.