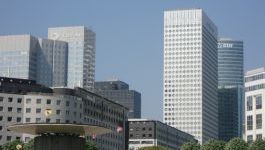 Zealand Pharma: starts Phase III trial for hypoglycemia pen.
(CercleFinance.com) - Shares in Zealand Pharma continued to rise after the Danish biotechnology company initiated a Phase 3 trial with dasiglucagon for the treatment of severe hypoglycemia in diabetes.


The firm yesterday said that a first patient has been recruited in the second Phase 3 clinical trial on the ready-to-use rescue pen, with results expected in the second half of 2018.

The "user-friendly solution" is designed to address severe hypoglycemia, or insulin shock.

Analysts at Bryan Garnier - who have a "buy" rating on the shares, with a "fair value "of 130 Danish kronor - have established a probability of success of 50%, saying that phase II results have a "great chance of reproducibility" in phase III.

After rising 2.4% yesterday, shares in Zealand Pharma are currently up another 4.1% today at 88 Danish kronor on the Nasdaq Nordic market.

Copyright (c) 2017 CercleFinance.com. All rights reserved.