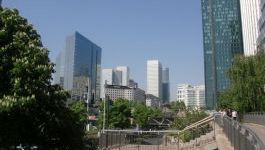 Zealand Pharma: shares fall after disappointing revenue.
(CercleFinance.com) - Shares of Danish biotechnology company Zealand Pharma are down over 6% on Thursday, after the group posted disappointing third-quarter revenue.


Zealand reported royalty revenue of 10.3 million Danish kronor (1.6 million dollars) for the past quarter, with Suliqua/Soliqua revenue representing just 5.4 million Danish kronor (900,000 dollars).

Analaysts at Bryan Garnier point out that Zealand's partner Sanofi reported for its part only 8 million euros in total sales for insulin Soliqua during the quarter, which is "another disappointing figure."

"Despite good insurance coverage (...), sales still do not take-off in any geography," the broker said.

Bryan Garnier - which had predicted more than 100 million euros in sales for Soliqua this year - said that with 17 million euros after nine months, its forecast is now "clearly too optimistic."

Zealand shares are currently down 6.8% at 109.5 Danish kronor.

Copyright (c) 2017 CercleFinance.com. All rights reserved.