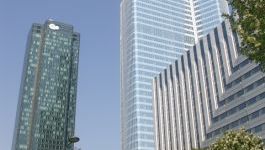 Chr. Hansen: cuts full-year organic growth outlook
(CercleFinance.com) - Danish food ingredient maker Chr.
Hansen tightened down its organic growth target range for the full year 2019/2020 after it had a "mixed start to the year".

The company said it now expects organic growth of 4%-6% this year, from a previous guidance of 4%-8%.

The group - which makes ingredients such as food cultures, enzymes and colouring - said it still saw a full-year EBIT margin before special items of about 29.5%.

Organic revenue growth for the first quarter of 2019/2020 reached 1%, in line with expectations, with the food cultures and enzymes division posting growth of 4%.

However, EBIT before special items slipped 1% to 70 million euros in the past quarter, corresponding to an EBIT margin of 25.7%, down 0.6 point compared to last year.

The cut in its organic growth target range proved to be a tricky issue for the group today, with the Copenhagen-listed shares taking a battering, down 7.7% in morning trading.

Copyright (c) 2020 CercleFinance.com. All rights reserved.