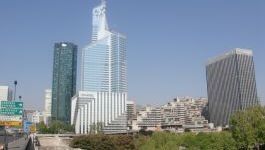 Genmab: shares rise after multiple sclerosis drug shines
(CercleFinance.com) - Shares in Danish biotech company Genmab are up over 2%, reaching a new two-year high on Friday, after partner Novartis reported positive phase III results on a new multiple sclerosis drug.


Novartis said that ofatumumab was found to be more effective than Sanofi's rival medicine in reducing the number of relapses in patients with multiple sclerosis.

For the record, the Swiss drugmaker owns the rights to develop and market ofatumumab under a license from Genmab.

Novartis obtained the rights for ofatumumab in all indications, including multiple sclerosis, in December 2015.

It plans to initiate submissions to health authorities by the end of 2019.

If approved, the drug would become the first subcutaneous B-cell therapy for relapsing multiple sclerosis that can be self-administered by patients at home. Royalties will continue to be earned by Genmab on the product's sales.

Copyright (c) 2019 CercleFinance.com. All rights reserved.