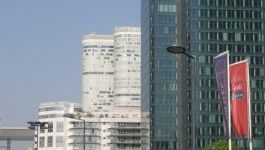 Genmab: European application to broaden use of daratumumab.
(CercleFinance.com) - Genmab said on Tuesday that its US-based partner Janssen has submitted a European regulatory submission seeking to broaden the marketing authorisation for daratumumab for the treatment of newly diagnosed multiple myeloma.


The Danish biotechnology company said submission of this application has triggered milestone payments amounting to 3 million dollars from Janssen, a sum that was included in the group's financial guidance for 2017, which it published last week.

In 2012, Genmab granted Janssen an exclusive worldwide license to develop, manufacture and market daratumumab.

Copyright (c) 2017 CercleFinance.com. All rights reserved.