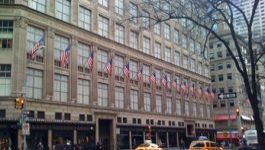 Genmab: guidance raised after Japan milestone.
(CercleFinance.com) - Genmab raised its 2017 financial guidance on Wednesday after receiving a milestone payment for first commercial sale of daratumumab in Japan.


The Danish biotechnology company said that it has made its first commercial sale of Janssen's Darzalex in Japan, triggering 25 million dollars in milestone payments from the US biopharmaceutical firm.

As a result, Genmab said it now expects operating income to be between 1,060 million and 1,260 million Danish kronor this year, compared to 900 millin and 1,100 million Danish kronor in its previous guidance.

Despite this, Genmab shares, which are listed on the Nasdaq Nordic market did not react much to the news, adding just 0.5% at 1,131 Danish kronor.

Darzalex is now commercially available for patients with relapsed or refractory multiple myeloma in Japan.


Copyright (c) 2017 CercleFinance.com. All rights reserved.