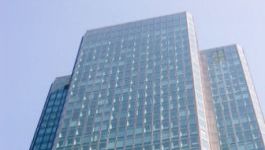 Uniper: shares little changed after 9m report.
(CercleFinance.com) - Uniper said it delivered a stable operating performance in the first nine months of 2017, despite a "persistently challenging" market environment.


The German energy group generated adjusted EBIT of 952 million euros over the first nine months of 2017, down from 1.3 billion euros in the same period a year ago, due to the non-recurrence of substantial extraordinary items.

However, net income reached 782 million euros, up significantly from last year's net loss of 4.2 billion euros.

In a statement, Uniper said it was confident about its outlook for full-year 2017, forecasting adjusted EBIT of between 1 billion and 1.2 billion euros.

The shares were little changed (-0.2% at 23.85 euros) on Germany's XETRA market after this update.



Copyright (c) 2017 CercleFinance.com. All rights reserved.