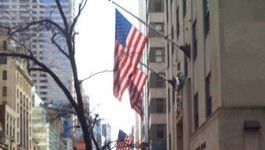 ProSiebenSat.1: to sell travel website to lastminute.com
(CercleFinance.com) - German TV broadcaster ProSiebenSat.
1 said on Thursday that it would sell all shares it held in Comvel, the holding company which operates the travel website weg.de, to lastminute.com.

The firms agreed not to disclose the terms of the deal, although thanks to the acquisition, lastminute.com will be able to grow revenue in Germany from 17 million euros to around 37 million euros, ProSiebenSat.1 said.

weg.de is one of Germany's best-known online travel sites and has been a wholly-owned subsidiary of ProSiebenSat.1 Group since January 2014, the group added.



Copyright (c) 2017 CercleFinance.com. All rights reserved.