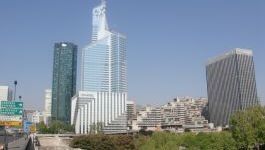 ProSiebenSat.1: to reorganize into three business areas.
(CercleFinance.com) - ProSiebenSat.
1 said on Wednesday it will reorganise into three new units as the German broadcaster continues with its diversification strategy.

Under the new structure, the Munich-based company - which now makes over 50% of its revenues outside the traditional TV advertising business - will have an "entertainment" business, a "content production and global sales" unit and a "commerce" unit.

The shake-up means the group is planning to combine the linear TV business with its digital entertainment division to achieve additional synergies.

In doing so, the group also wants to make potential net savings of over 50 million euros by 2019/2020.

The announcements were made at the group's capital markets day which is being held in Munich today.

Investors seemed to be cheering the news, as the shares are currently up 1.8% at 27.4 euros in Frankfurt.

Copyright (c) 2017 CercleFinance.com. All rights reserved.