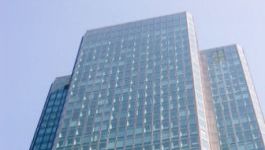 E.ON: PreussenElektra wins case against Electrabel
(CercleFinance.com) - PreussenElektra, an E.
ON subsidiary, has won an international court order, allowing it to skip payment to Belgium's Electrabel, the German utility company said on Friday.

The international court of arbitration decided almost entirely in favour of PreussenElektra regarding payment obligations resulting from mutual electricity supply agreements entered into in 2009.

PreussenElektra has not been made to pay the Belgian nuclear tax for an amount of 321 million euros, E.ON said.

The Essen-based energy group said the ruling will have a positive effect on net income, but that it will not affect performance indicators such as adjusted EBIT, given its extraordinary and non-operative nature.

Copyright (c) 2017 CercleFinance.com. All rights reserved.