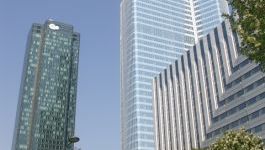 Bayer: to partner with China's Pharmaron in veterinary R&D
(CercleFinance.com) - German drugmaker Bayer and Chinese R&D service provider Pharmaron said that they have agreed to jointly develop new molecular entities for veterinary medicines.


The companies aim to provide veterinarians, pet owners and farmers with innovative therapies for diseases that still cannot be adequately treated today, they said.

The financial terms of the deal were not disclosed.

Copyright (c) 2019 CercleFinance.com. All rights reserved.