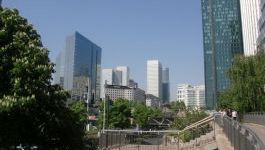 Bayer: in exclusive talks to sell vegetable seeds to BASF
(CercleFinance.com) - Bayer is in exclusive talks with fellow German chemical group BASF regarding the sale of its vegetable seeds business as part of efforts to address concerns by the European Commission about the acquisition of Monsanto, the company said on Wednesday.


The move is not an isolated one. Last October, Bayer had already agreed to sell some of its crop science businesses to BASF for 5.9 billion euros.

In a press release, Bayer says it is currently working with antitrust authorities worldwide in order to successfully close the acquisition of Monsanto in the second quarter of 2018.


Copyright (c) 2018 CercleFinance.com. All rights reserved.