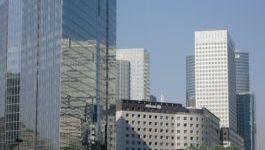 Bayer: licence deal with Japan's Mitsui Chemicals Agro
(CercleFinance.com) - Bayer has signed a license agreement with Mitsui Chemicals Agro for the development and marketing of quinofumelin, a new fungicide invented by the Japanese chemical company.


Under the terms of the agreement, Mitsui has granted Bayer a worldwide exclusive right to market quinofumelin-based products for crop use, except in certain countries such as Japan.

The first registration application is planned for 2020 in Japan, followed by other countries, Bayer said.

Copyright (c) 2018 CercleFinance.com. All rights reserved.