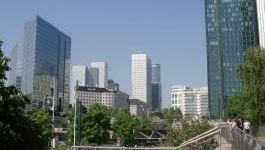 Bayer: wins approval for Eylea in China
(CercleFinance.com) - Bayer said it has won approval for its Eylea injection in China, a potential key market for this treatment of diabetes complications.


The solution for eye-administration has been approved by the Chinese State Food and Drug Administration (CFDA) for the treatment of visual impairment due to diabetic macular edema.

This is the first indication for Eylea in China.

Bayer said that over 110 million people in China suffer from diabetes, for which diabetic retinopathy coupled with diabetic macular edema is a serious complication.

Copyright (c) 2018 CercleFinance.com. All rights reserved.