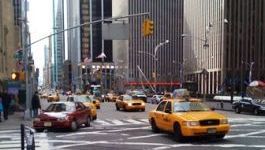 Bayer: prostate cancer drug trial unblinded early.
(CercleFinance.com) - Bayer said on Friday that an independent data monitoring committee has recommended the company to unblind its late-stage trial on radium-223 for the treatment of prostate cancer.


The committee's recommendation is due to the observation of an imbalance of more fractures and deaths in the treatment arm investigating radium-223, Bayer said.

The announcement comes with Bayer today presenting its R&D portfolio in oncology, cardiovascular diseases and gynecology in Berlin, unveiling a pipeline including over 50 projects.

Also, yesterday Bayer announced plans to combine its pharmaceutical research and development activities and amalgamte them under one leadership.

Finally, Bayer said that the Committee on Foreign Investment in the United States (CFIUS) has concluded that there are no unresolved national security concerns with respect to the aquisition of Monsanto, meaning that the transaction should be completed in early 2018.


Copyright (c) 2017 CercleFinance.com. All rights reserved.