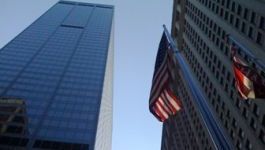 Bayer: pneumonia drug-device combo fails in phase III study.
(CercleFinance.com) - Bayer said on a Friday that a phase III trial on drug-device combination Amikacin Inhale did not meet its primary endpoint of superiority in intubated patients with pneumonia.


The German drugmaker said that Amikacin Inhale in addition to standard of care in intubated and mechanically ventilated patients with Gram-negative pneumonia did not demonstrate superiority versus standard of care and aerosolized placebo.

The primary endpoint, as well as secondary endpoints were similar in both treatment arms, and were therefore not met, Bayer said.

Up to 90% of these hospital-acquired pneumonia cases occur in patients who are on mechanical ventilators for breathing assistance.

Initially, shares in Bayer seemed to be resisting the news pretty well this morning, down just 0.5% at 108 euros 30 minutes into trading.

Copyright (c) 2017 CercleFinance.com. All rights reserved.