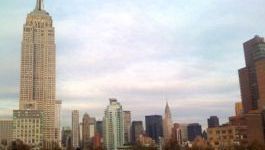 BASF: Q4 EPS short of consensus
(CercleFinance.com) - The BASF share is down 1% in Frankfurt this morning, following German chemist's publication of Q4 adjusted EPS growth of 63% at 1.
29 euro, which is fifteen cents short of the consensus.

Operating profit before extraordinary items rose 58% to 1.9 billion euros, on sales that are up 8% at 16.1 billion euros, despite a negative currency impact of five points.

With adjusted EPS that is up a third at 6.44 euros in 2017, BASF will propose a dividend of 3.10 euros per share for its past fiscal year. In 2018, it expects slight increases in sales and operating profit excluding extraordinary items.


Copyright (c) 2018 CercleFinance.com. All rights reserved.