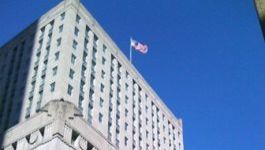 BASF: Q3 earnings lifted by demand and prices.
(CercleFinance.com) - Chemicals giant BASF said that its Q3 sales and earnings grew "considerably," thanks to continued positive demand developments.


The German group saw sales rise by 9% to 15.3 billion euros, thanks to higher prices, while income from operations (EBIT) before special items increased by 16% to 1.8 billion euros.

Net income rose by 50% to 1.3 billion euros.

For 2017, BASF continues to expect "considerable" growth in sales and EBIT before special items.

The Frankfurt-listed shares were down 0.9% at 90.2 euros this morning after these comments.


Copyright (c) 2017 CercleFinance.com. All rights reserved.