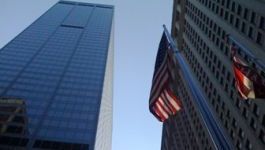 Linde: EU opens in-depth study into Praxair merger
(CercleFinance.com) - As expected, the European Commission said on Friday that it had opened an in-depth investigation into the proposed merger between German industrial gas maker Linde and US-based rival Praxair.


The Commission said it is concerned that the transaction may reduce competition in the supply of several crucial gases, such as oxygen and helium, by limiting the number of major players in Europe.

In particular, Brussels thinks that there is a risk of price increases due to the increased market power of the merged entity, or the increased likelihood of coordination between the remaining players in the markets.

This means that Linde and Praxair will have to offer some concessions to the European watchdog and to propose a string of divestments to ease its concerns.

Linde said last week that it expected the European Commission to open an in-depth investigation regarding the planned merger.


Copyright (c) 2018 CercleFinance.com. All rights reserved.