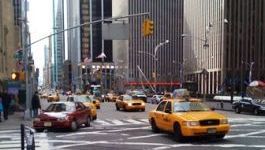 Hugo Boss: raises annual forecasts.
(CercleFinance.com) - With Hugo Boss' sales growth accelerating in Q3, the group has raised its full-year forecasts, particularly in terms of invoicing, but also in terms of EBITDA.
Europe, Asia and retail sales were the main drivers of this growth.

Q3 sales of the German upmarket ready-to-wear group rose by 1% as reported to 710.7 million euros, or +3% at constant exchange rates (+2% in Q2), thanks to Europe (+5%) and Asia-Pacific (+4%). This was despite a hitch on the American continent (-4%).

Like-for-like growth reached 5%. Again excluding FX factors, the retail sales growth (as opposed to wholesale) reached 6% to 410 million euros.


Copyright (c) 2017 CercleFinance.com. All rights reserved.