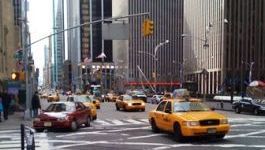 E.ON: nine-month results slightly above expectations.
(CercleFinance.com) - E.
ON shares are up in Frankfurt this Wednesday after the German utility giant posted nine-month results that are slightly above expectations.

Over the first nine months of the current financial year, the group's adjusted net income rose to about 965 million euros, over 50% above its level a year ago.

"As expected, the group's performance has been mainly driven by a solid growth posted in energy networks which has however been more than offset by a challenging comparable basis in customer solutions," Brayn Garnier analysts commented.

The company also said it continues to expect full-year 2017 adjusted EBIT of between 2.8 billion euros and 3.1 billion euros.

After the figures, E.ON shares were up 1.3% at 10.7 euros, outperforming the DAX index, which is up 0.1%.

Copyright (c) 2017 CercleFinance.com. All rights reserved.