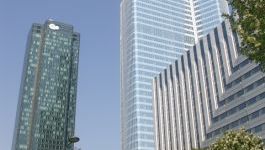 Allianz: receives 6.16 million Euler Hermes shares
(CercleFinance.com) - Rothschild Martin Maurel and Société Générale have informed the AMF that, during the simplified tender offer for Euler Hermes shares, from 15 January to 13 February inclusive, Allianz acquired 6,158,140 shares on the market at a unit price of 122 euros.


At the closing of this offer, Allianz directly and through companies it controls, now holds 39,411,562 shares representing as many voting rights, i.e. 92.43% of Euler Hermes' share capital and voting rights.


Copyright (c) 2018 CercleFinance.com. All rights reserved.