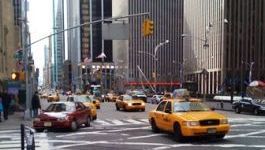 Volkswagen: agrees settlement in US emission case
(CercleFinance.com) - Volkswagen has reached a 96.
5 million dollar settlement to resolve claims concerning the fuel economy ratings of some of its petrol engined vehicles sold or leased in the United States.

Under the proposed settlement, the German carmaker has agreed, amongst other terms, to reimburse eligible customers for the fuel economy restatement.

Customers will receive payments ranging from 5.40 dollars to 24.30 dollars for each month the vehicle was used, it said. The agreement concerns approximately 98,000 vehicles.

Over its investigations, the US Environmental Protection Agency (EPA) discovered that VW employed software that optimized fuel economy and greenhouse gas emissions during tests, although not under normal driving conditions.

Copyright (c) 2019 CercleFinance.com. All rights reserved.