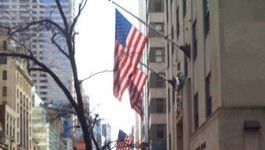 Volkswagen: truck division potentially floated
(CercleFinance.com) - Volkswagen is expected to change the legal structure of its VW Truck & Bus truck business in March to enable its IPO to be completed, says the Handelsblatt.


Subsequently, the group should designate investment banks for this IPO to be completed.

According to the Handelsblatt, Volkswagen should remain a majority shareholder of VW Truck & Bus analysts at Aurel BGC report. The paper reports that the IPO of this division is expected to raise over 10 billion euros.

However, no final decision has yet been taken, Aurel BGC underlines. "If VW decides to go ahead, the IPO could take place in early 2019" it nevertheless underlines.


Copyright (c) 2018 CercleFinance.com. All rights reserved.