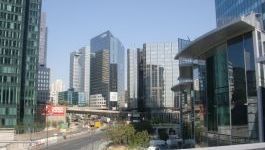 thyssenkrupp: reaches settlement with IG Metall
(CercleFinance.com) - thyssenkrupp has reached a settlement with Germany's IG Metall union, paving the way for its joint venture with India's Tata in the steel sector.


The German industrial group said the agreement is to assure the continuation of employment, meaning that the previously announced 2,000 job cuts will be carried out "in a socially responsible way."

The deal also sets the stage for investments of at least 400 million euros per year for enhancement of production facilities.

According to the deal, thyssenkrupp will hold an interest in the joint venture for at least six years.

"At the same time a change to the shareholder structure, possibly as the result of an IPO, is not ruled out during this period," the group stated in a press release.

The settlement will apply for around 8 years, until 2026.

The signing of the Tata joint venture agreement is scheduled for early 2018, with a closing expected at the end of 2018.



Copyright (c) 2017 CercleFinance.com. All rights reserved.