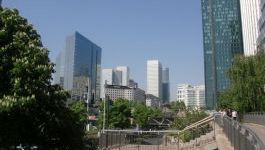 Siemens: forms board for healthcare unit ahead of IPO
(CercleFinance.com) - Siemens has said that it has formed the supervisory board of Siemens Healthineers, its healthcare unit set for an IPO in the first half of 2018.


Ahead of the planned IPO, Siemens has nominated nine members, four of whom are independent, from companies such as ProSiebenSat1 Media as Software AG.

Michael Sen, a member of Siemens' management board, has been appointed as chairman, while Norbert Gaus, Siemens' head of research and technology centre, has been appointed deputy chairman.

Copyright (c) 2018 CercleFinance.com. All rights reserved.