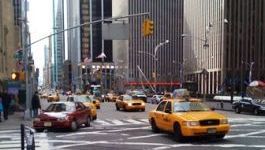 Siemens: invests in Brooklyn start-up LO3 Energy
(CercleFinance.com) - Siemens has invested in Brooklyn-based energy-tech company LO3 Energy in a move to accelerate the development of microgrids, the German conglomerate said on Wednesday.


A microgrid is a localized group of electricity sources that operates autonomously, according to physical and/or economic conditions.

LO3's technology is based on a decentralized ledger that uses cryptographic technology that enables the automated execution of contracts.

Siemens and LO3 started collaborating in 2015 on projects beginning with the Brooklyn Microgrid project.

"Siemens' investment in LO3 represents our acknowledgement of the future potential of blockchain technology as an enabler of local energy market places," says Ralf Christian, CEO Siemens Energy Management.

The specific terms of this investment were not disclosed.

Copyright (c) 2017 CercleFinance.com. All rights reserved.