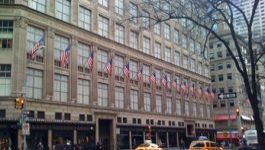 Siemens: steps up investments in industrial digitalisation
(CercleFinance.com) - German industrial giant Siemens plans to step up investment in research and development (R&D), the company said at its innovation day on Friday.


R&D spending will increase to over 5.6 billion euros in fiscal 2018 from about 5.2 billion euros in fiscal 2017, the diversified group said.

Siemens said it will be mostly targeting fields such as autonomous robotics, data analysis and artificial intelligence, but also power electronics and distributed energy systems.

In fiscal 2017 ended 30 September, Siemens' revenue with digital technologies grew 20% to over 5 billion euros, of which 4 billion was attributable to software and over 1 billion euros to digital services.

Copyright (c) 2017 CercleFinance.com. All rights reserved.