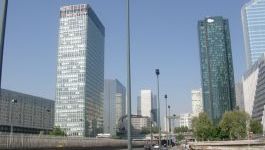 Siemens: shares lose ground after BarCap cuts rating.
(CercleFinance.com) - Siemens shares are down on Tuesday after Barclays Capital downgraded its recommendation on the German industrial giant, citing concerns about the group's earnings momentum.


A BarCap research report issued this morning downgraded its rating on Siemens from "equal weight" to "underweight," and cut its target price for the share from 125 euros to 110 euros.

"We struggle to see the attraction of a company with three majority-owned listed entities (SGRE, Healthineers and Siemens-Alstom) and believe this will continue to dilute the strong automation franchise," the broker said.

However, BarCap does not believe that Siemens is ready for a full break-up, which, in its opinion, would be the best option to crystallise value.

Siemens shares were down 0.6% on Tuesday at 114 euros, having fallen by over 2% so far this year.

Copyright (c) 2017 CercleFinance.com. All rights reserved.