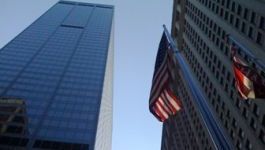 Siemens: development agreement with Canada's Ballard.
(CercleFinance.com) - Siemens has signed an agreement with Canada's Ballard Power Systems for the development of a zero-emission fuel cell engine to power Siemens' future light rail trains.


Under the terms of the deal, Ballard will develop a 200-kilowatt fuel cell engine for integration into Siemens' new Mireo train platform, a modular commuter train platform designed for speeds of up to 160 km/h.

Siemens' train will consume up to 25% less energy than trains with similar passenger capacities.

The Mireo train is initially planned to be deployed in 2021.

Copyright (c) 2017 CercleFinance.com. All rights reserved.