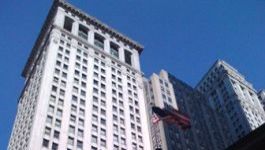 Daimler: to own 100% of carsharing service car2go
(CercleFinance.com) - Daimler will increase its stake in car2go Europe by a further 25%, buying the shares from joint venture partner Europcar, meaning that the German automobile group will now own 100% of the carsharing company.


In 2012, car2go was created as a joint-venture, 75%-owned by Daimler and 25%-owned by Europcar.

The service now has over 3 million users in Europe, North America and China.



Copyright (c) 2018 CercleFinance.com. All rights reserved.