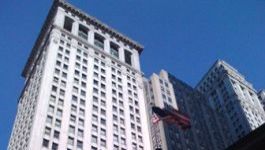 Daimler: towards implementation of new structure.
(CercleFinance.com) - On Monday German carmaker Daimler unveiled plans to implement a possible new structure which will be marked by three legally independent entities under the Daimler AG flag.


Under the organisation, there would be three independent entities: Mercedes-Benz Cars & Vans and Daimler Trucks & Buses as two new entities, and the existing Daimler Financial Services.

In a press release, Daimler said it will invest a three-digit million euro amount for the first steps of the project.

Daimler AG nevertheless does not plan to divest any of its divisions.

Should the board of management and supervisory board decide to finally implement the new group structure, those measures would require the approval of a shareholders' meeting, at the earliest in 2019.


Copyright (c) 2017 CercleFinance.com. All rights reserved.