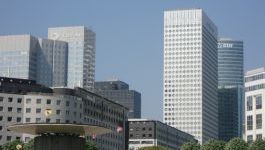 Merck KGaA: starts Phase III multiple scelrosis trials
(CercleFinance.com) - Germany's Merck is starting two final-stage pivotal trials studying the efficacy and safety of evobrutinib, a new oral treatment of relapsing multiple sclerosis.


Evobrutinib offers a novel dual mechanism of action that is thought to impact myeloid cells in addition to B-cells and thus could address the disease's pathobiology in a "fundamentally new way," the group said.

Even with the most effective therapies for relapsing multiple sclerosis, over 50% of patients experience clinical or subclinical disease activity, Merck said.

Evobrutinib is also being investigated as a treatment for rheumatoid arthritis and lupus.

Copyright (c) 2019 CercleFinance.com. All rights reserved.