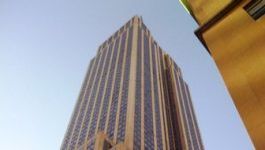 Merck KGaA: multiple sclerosis pill approved in Canada.
(CercleFinance.com) - German chemicals and drugs group Merck said its immune reconstitution pill Mavenclad has been approved by Canadian regulators for the treatment of relapsing-remitting multiple sclerosis.


More specifically, Health Canada has approved Mavenclad as a monotherapy for the treatment of adult patients with relapsing-remitting multiple sclerosis to reduce the frequency of clinical exacerbations and delay the progression of disability.

The product - which offers only 20 days of oral treatment over two years - is expected to be avalaible in Canada in early January 2018.

Copyright (c) 2017 CercleFinance.com. All rights reserved.