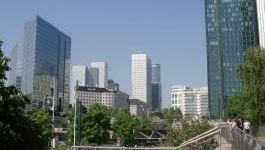 Linde: collects 50.8% of shares in exchange offer.
(CercleFinance.com) - Linde has been offered slightly over 50% of all outstanding shares in the company's exchange offer, which is set to precede its merger with US rival Praxair, the German industrial gases group said.


As from 20 October, over 94.3 million Linde shares have been tendered to the offer, which represents approximately 50.8% of the company's total equity capital and voting rights.

As a reminder, a minimum acceptance ratio of 75% must be satisfied as a condition for the merger's completion.

The acceptance period for Linde's exchange offer will expire on 24 October - unless it is extended - with the merger expected to be completed in the second half of 2018.


Copyright (c) 2017 CercleFinance.com. All rights reserved.