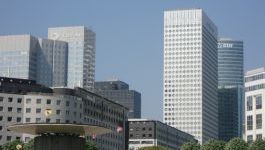 Infineon: full-year results well received by investors.
(CercleFinance.com) - German chipmaker Infineon on Tuesday reported full-year revenue and earnings that were in line with its increased outlook.


The Neubiberg-based company - which raised its outlook for the full fiscal year in March 2017 - said that it has achieved the higher targets, despite stronger headwinds caused by the significantly weaker US dollar.

In particular fourth-quarter revenue fell by 1% compared to the third quarter, reaching 1.82 billion euros, as result of the dollar's weakness.

Fourth quarter operating income reached 272 million euros, compared to 298 million euros in the previous quarter.

However, the group plans to offer shareholders a further 3-cent increase to the dividend for the fiscal year 2017, to 0.25 euro per share.

For full-year 2018, which began on 1 October, Infineon said it expects year-on-year revenue growth of about 9% (plus or minus 2 percentage points).

Adjusted for FX factors, growth could even reach double-digits, it added.

Infineon shares are currently up 3.7% at 24.2 euros in Frankfurt after these results were released.

Copyright (c) 2017 CercleFinance.com. All rights reserved.