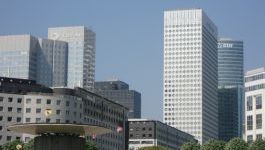 Fraport: Frankfurt passenger traffic up 21.1% in November
(CercleFinance.com) - German airport operator Fraport posted on Tuesday a 21.
1% rise in November traffic for its main hub in Frankfurt, with over five million passengers, thanks to positive calendar effects.

However, November 2016 was characterised by a large number of strike-related flight cancellations, Fraport points out in a statement.

Adjusting for this effect, Frankfurt airport recorded an 11.8% growth in the number of passengers, driven by the expansion of airline flight offerings for the winter schedule 2017/2018, Fraport said.

Copyright (c) 2017 CercleFinance.com. All rights reserved.